If you are looking to rent your beach home or condo, allow

Garden City Realty

to showcase your property to its fullest. Our vacation rental department boasts more than 44 years experience; which is a record we believe speaks for itself. We are one of the area's oldest and largest vacation rental companies, featuring more than 450 beach homes and condos. Our qualified and experienced staff can assist homeowners with any question or concern, and our vacation specialists are adept in helping guests find the perfect beach rental - yours.

What about Property Maintenance?

How does a homeowner renting their own property address renter concerns and maintenance issues without a full-service maintenance department? For example, what do you do if you're a homeowner living in New York and there's an emergency maintenance situation with your rental property in Garden City Beach? These types of calls can come any time day or night. You need to locate a qualified service repair person fast. Imagine the time spent on the phone describing the issue without actually seeing it or coordinating with the guests to set up the appointment - while you're five states away. In addition, how can you guarantee the repair person will show up? Even worse, what if you weren't even alerted to the situation? Who's looking out for your property when you're not around? This can be a nightmare for many vacation property homeowners.



Garden City Realty

is prepared to address any obstacle presented by guests and homeowners. Responding to information acquired from routine property inspections and guest feedback, we've become experts at knowing what to anticipate and how to remedy the situation. Our experienced maintenance staff quickly reassures guests by promptly addressing their concerns. The same service applies to our homeowners. If a property is in need of updates, our staff will recommend replacing or repairing items such as furniture and appliances. We'll even suggest local businesses to assist in the service and repair of your property. Because

Garden City Realty

is an experienced and professional rental company, it is our job to provide the highest in quality standards. In addition, we provide departure maid and linen services for the convenience of you and your guests.



Feature Your Vacation Property with Garden City Realty
View more information about Garden City Realty's vacation rental property management program
The Best of the Beach
Why Choose Garden City Realty to Manage Your Vacation Property

Looking for Vacation Savings?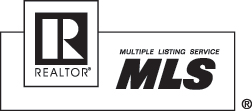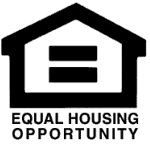 As the

2017 Best of the Beach: finalist

in the

Vacation Home Rental Company

category, as voted by

The Sun News

readers, this was the ninth year in a row that Guest Services placed in this category, taking first place in 2013, 2010 and 2009, as well as finalist in 2016, 2015, 2014, 2012 and 2011.

Garden City Realty

's amazing selection of beach condos and homes offer freedom you just can't find in a hotel.

Browse our large inventory of Garden City Beach rentals or call today and see what

Garden City Realty

can do for you. No matter your budget or the time of year, we can make your vacation happen.